Odor Control Made Easy®
Hydrogen Sulfide
Odor Control
Eliminate odor and corrosion caused by Hydrogen Sulfide H2S with Peacemaker® Converting Media, Dry Air Scrubbers and Manhole and Vent Scrubbers. Industries served include municipalities, industrial facilities, wastewater treatment plants, wet wells, pump stations and others.
Products & Equipment
Syneco Systems manufacturers the industry leading high H2S Patented Converting media technology. The innovative Peacemaker® line is designed for point source H2S Hydrogen Sulfide odor control in municipal and industrial wastewater collection systems and treatment plants thus eliminating large and costly centralized scrubber systems.
Syneco Systems H2S Control Solution
H2S doesn't stand a chance against Syneco Systems innovative PEACEMAKER® line of odor control products and equipment. Find out more about
The H2S Gas Situation
How effective is your current odor control solution?
The problem with H2S

Odor Control Management Can Be Elusive

The Syneco Solution
Effective, Economic, Easy to Use
Effective
99%+ effective for H2S averages and spikes


Easy to Use
Used in all areas of collections and wastewater treatment, flexible and scalable, and easy to install.

Economic
Low up-front costs with lease and purchase options, zero-maintenance, long-lasting.
How it Works Peacemaker® Air-Scrubber Technology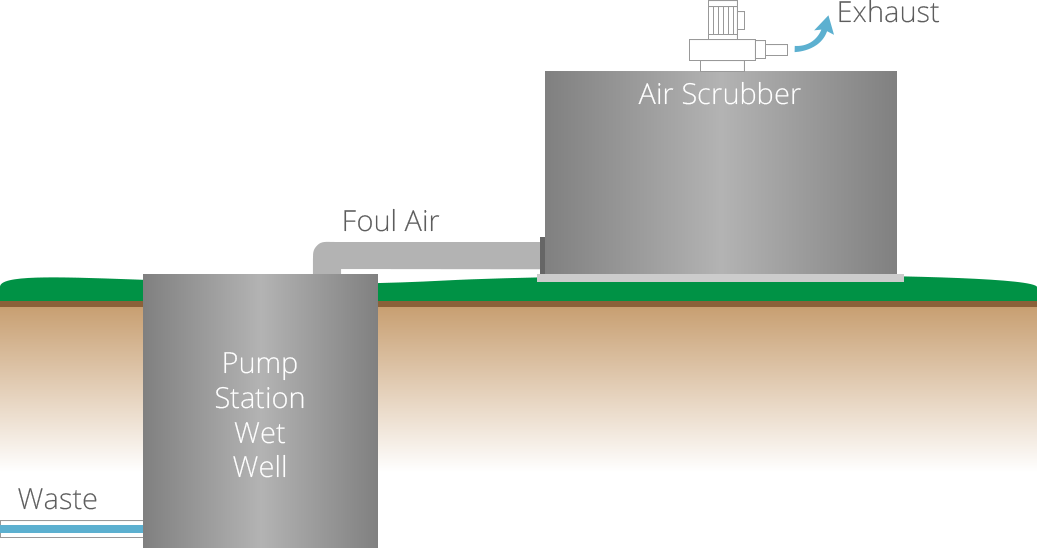 Standard or Custom Models
Our objective is to create necessary negative pressure off of municipal and industrial pump station and wastewater treatment plant applications.
Our Peacemaker® Converting technology removes 99%+ of average and peak H2S loadings.
Peacemaker® Product Line
The Best in Odor Elimination
Get Started
Syneco Systems will work with you to design and implement THE BEST overall odor control solution for your specific application.